Wednesday, November 18, 2009
Jolly Mom will be having an awesome giveaway this 23rd of November. Here's the prize awaits the lucky winner: an HP TouchSmart 600! Cool!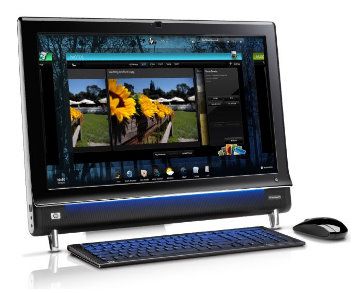 Microsoft and HP collaborated to create best-in-class touch technology that melds the power of Windows 7 with HP's revolutionary TouchSmart PCs. The HP TouchSmart 600 showcases this technology within its sleek design, HD widescreen, BluRay, adjustable webcam and more. It offers limitless potential for enhancing life at home.

What are you waiting for? Hop on to
Jolly Mom
's now and grab the chance to have some additional entries before the giveaway starts!