Thursday, September 22, 2011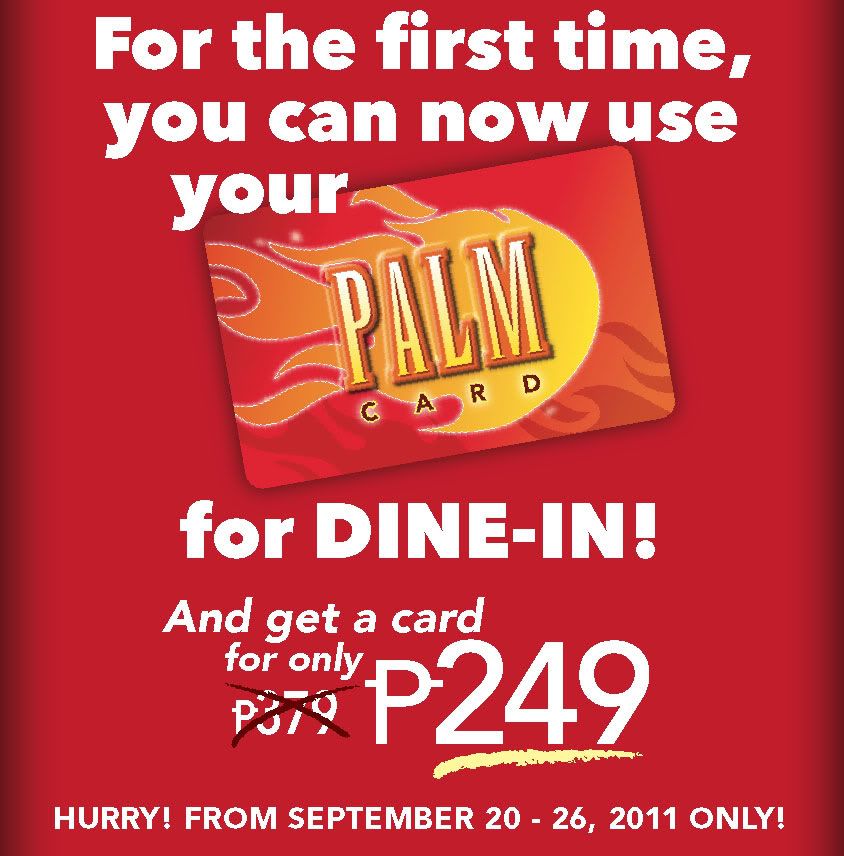 With your PALM Card*, you get a FREE Pizza for every pizza & Pepsi purchase. Save as much as P1,995 for every 5-pizza order!
Visit the nearest Pizza Hut or call 911-1111 or visit www.pizzahut.com.ph for more details.
*PALM Card is valid for six (6) months from date of purchase. P249 offer valid only from Sept. 20 - 26, 2011.
Source: www.pizzahut.com.ph