Wednesday, October 5, 2011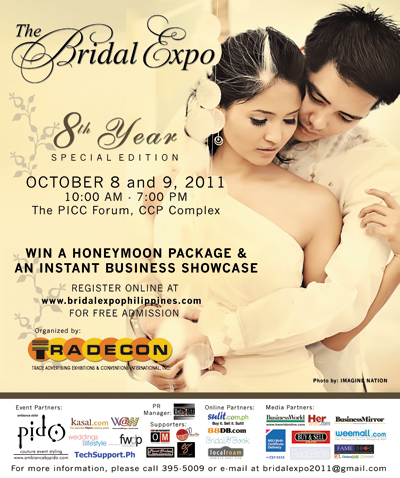 In need of last minute wedding details? Or preparing in advance for your dream wedding?
Come to PICC Forum this weekend to see Bridal Expo, 8th edition. Not only do you get to see wedding suppliers up close and personal, you may even get a chance to WIN a honeymoon package or an instant business showcase! How's that for starting your union right :)
Register now for FREE ADMISSION. See you there!
Source: https://www.facebook.com/pages/Kasalcom/201791520055