Saturday, January 23, 2010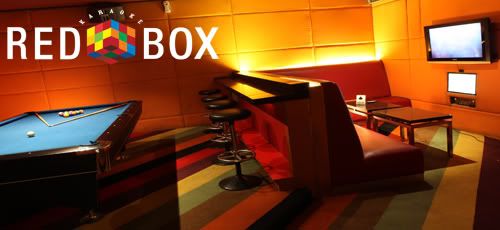 One (1) GREENBELT HAPPY HOUR PACKAGE A (for a group of 5)
One (1) TRINOMA PRIME TIME PACKAGE A (for a group of 5)
Get a chance to win these, just follow the simple rules below. Good luck!
Game Mechanics:
1. Email at hitabargain@gmail.com your wackiest photo (of a group of at least 5 people or more) together with your answer to: "Why should we choose your group to win the Red Box package?"
2. Share this promo to at least 20 of your friends and make sure to copy furnish hitabargain@gmail.com. Click the "Share This" button below at the end of this post) and share to at least 20 friends (more is better, of course).
Who May Enter:
Fans of RED BOX Karaoke and Hit A Bargain! in Facebook.
Contest Duration:
All entries must be received on or before February 1, 2010, 12:00AM Philippine time.
Visit Hit A Bargain! site (www.hitabargain.com) for more details.