Friday, February 5, 2010
Sarah of I Heart Cosmetic is giving away the following for reaching 500+ followers.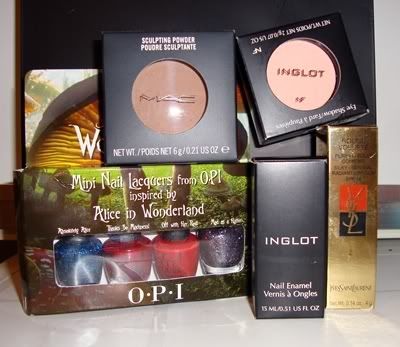 The rules for the giveaway are as follows and they are pretty easy:
♥You have to be a follower of her blog as and her youtube channel subscriber
♥ The giveaway is open to all, so everyone from the U.K and Internationally can enter
♥To have one entry simply comment on her post and either do a blog post about her giveway, or link her giveaway in the side bar of your blog. Then leave a comment on her post with the link and 'enter me'.
♥The giveaway will end on Valentines day i.e. 14th February 2010 at 23.59 - so in 2 weeks time
♥The Winner will be chosen randomly using random.org
Join now by simply clicking the image above. Good luck!